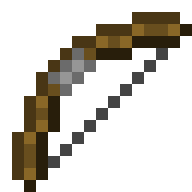 "The boys who can't aim get the short bow, you however my lad, get the good stuff." - BruceWillakers
---

The Dwarven Longbow is a ranged weapon, and deals the same damage as the Dwarven Shortbow, and Nodahlag.
It has the appearance of an enchanted bow, but it does the same damage as all other bows (excluding Virendra).
The Dwarven Longbow is obtainable by purchasing Super Jimmy at buffalowizards.com and choosing "Ranger" as your title in the Lobby.
Alternatives
Edit
Obtaining
Edit